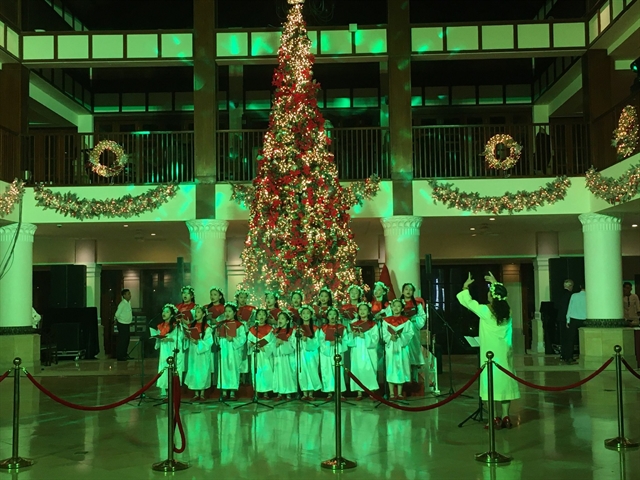 ĐÀ NẴNG — A performance by children's choir and a Filipino band sparked the Christmas Lighting Ceremony Furama Resort Đà Nẵng on December 3, launching a month of performances and events celebrating the New Year in the central city.
The annual event has entertained tourists visiting Đà Nẵng during Christmas for the past 12 years.
Vietnamese chefs will present traditional Christmas dishes throughout the festive month.
A special Broadway musical performance will take place at the Ariyana Convention centre on December 31, and a rural market of traditional Vietnamese goods is scheduled for the Vietnamese Lunar New year festival.
In Hội An city, a series of art performance activities will be held in the old quarters and the Hoài River banks from December 24 to January 1.
An Hội Sculpture Park will host photo exhibition, local food courts exhibition and tasting, while music bands will show off for public performance.
Folk games and local craft demonstration will also take place. — VNS